Advanced Bioeconomy Leadership Conference 2022  
Amyris' Chief Operating Officer, Eduardo Alvarez, spoke at ABLC 2022 in Washington D.C. about the power of biomanufacturing and how Amyris has unlocked commercial scale with its fermentation-based approach to manufacturing. Fermentation continues to gain momentum as a highly sustainable manufacturing model and industries as varied as beauty to pharma are seeing the potential to drastically reduce their environmental footprint. Watch the replay of Eduardo's talk at ABLC.
Techonomy Climate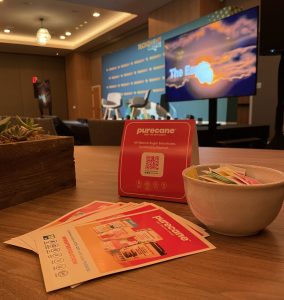 Techonomy is a leading news publication covering how technology has become integral to the modern economy and deeply interwoven with the human experience. Techonomy hosted its first-ever climate event in Mountain View, Calif. and challenged attendees to consider how technology can confront the climate crisis. Purecane, Amyris' natural sweetener brand, joined Techonomy to demonstrate how biotech has brought innovative sweetener products to market that offer consumers sustainability, without compromising on important factors like taste or performance.
Purecane hosted a coffee bar at Techonomy Climate so attendees could experience another way that sustainable products can seamlessly (and deliciously) become a part of their daily routine. Proudly representing Purecane at the event were: Chief Brand Officer, Alastair Dorward; Purecane Sales and Marketing Associate, Kerstin Durden; Purecane Graphic Designer, Merideth Lada; and President, Consumer, Anne Myong. Also speaking at the event was Amyris board member Ryan Panchadsaram, who recently co-authored the bestselling book, "Speed and Scale," with another Amyris board member, John Doerr.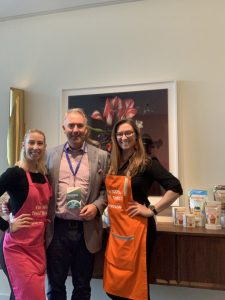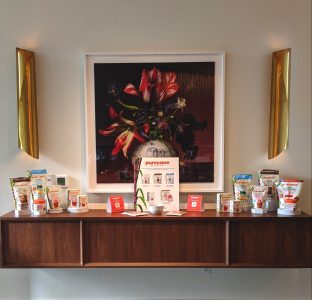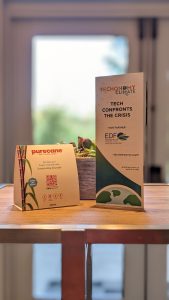 In-Cosmetics Global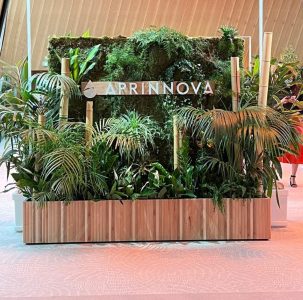 Just earlier this week, Aprinnova, the Amyris joint venture delivering high-performing, sustainable cosmetics ingredients, joined In-Cosmetics Global in Paris, France, the largest global event for personal care ingredients. Aprinnova is opening new avenues for cosmetics companies of all sizes to transform their formulation and production, ushering in new ingredients that aren't only more sustainable, but are also better for consumers' cosmetics goals.
Amyris CEO and President, John Melo and Aprinnova President, Mike Rytokoski hosted an exclusive panel event at the Eiffel Tower where leaders from McKinsey, Sephora, Dior, and the World Wildlife Fund discussed what it will take to achieve a net positive impact for people and the planet, and what role the beauty industry has to play in the journey. The panel's sustainability and cosmetics thought leaders covered everything from ingredient sourcing to packaging and set the stage for the week's In-Cosmetics Global conference, sparking inspiration for how the industry as a collective can do more good and less harm.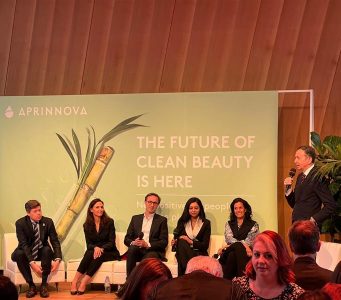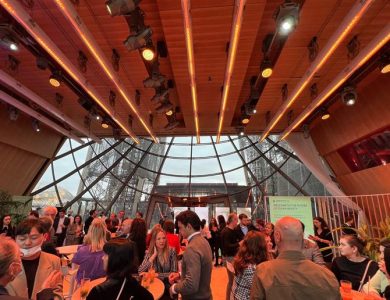 As Amyris continues to lead the discussion around sustainability this month–and every month–be sure to follow along on Twitter, LinkedIn, and the Amyris blog. You can also find Purecane on Twitter, Instagram, and LinkedIn, and Aprinnova on Twitter and LinkedIn.