For decades, the personal care industry had been reliant on silicone simply because a better option didn't exist. That was until 2021 when Amyris introduced Hemisqualane to the market– a plant-derived, sustainable, and biodegradable alternative to silicone. Hemisqualane is not only more sustainable but is also far superior in terms of performance. Hemisqualane is already used by some of the world's top personal care brands around the world and is also the hero ingredient in Amyris' clean haircare brand, JVN, launched in partnership with Jonathan Van Ness.
Amyris developed Hemisqualane in response to the growing concerns of the effectiveness of silicone, silicone toxicity, and environmental impact. Silicones are not biodegradable, which means they persist in waterways, oceans, and even wildlife and leave lasting damage on these fragile ecosystems. Certain silicones like Cyclomethicone have even been restricted and classified as a toxic "Substance of Very High Concern" by the EU and many beauty brands and retailers have banned it entirely. While these silicones have yet to be banned on a global scale – including in the U.S. – the EU's ban has led to greater consumer concern around these ingredients and their effect on people and the planet.
What's more is that silicones are no longer even the best option in terms of performance. While silicones can offer certain improvements, they don't come without a cost to consumers. Many silicones create a barrier that traps oil, dead skin, and other pore-blocking substances in the skin that lead to acne. In hair products, silicones are consistently responsible for creating a build up on the hair that results in dry, dull, and lifeless hair.
Amyris uses its proprietary fermentation technology to design yeast that when brewed with sugarcane, can produce sustainable and effective ingredients at commercial scale. Hemisqualane is just one of Amyris' portfolio of more than 13 sustainable ingredients that the world's leading personal care brands use in their formulations for clean consumer products. This fermentation-based approach to manufacturing is significantly more sustainable, traceable, and renewable than silicones that are derived from petrochemicals. Even plant-based silicone alternatives, like palm oil, have been cited as major contributors to deforestation in some of the world's most precious and endangered forests.
Let's unpack how Hemisqualane stacks up against silicone:
Sustainability: Amyris' Hemisqualane is sourced from Bonsucro-certified sugarcane, which ensures the sustainable and responsible production, processing, and trade of Brazilian sugarcane. It is also produced in a manufacturing process that reduces CO2 emissions compared to legacy processes and in a facility that uses bagasse – the leftover sugarcane fibers – to supply energy to its fermentation plant. Hemisqualane is non-toxic and biodegradable, meaning it won't persist in the environment when washed down the drain, endangering waterways and aquatic life. Hemisqualane is the sustainable solution to silicone that doesn't compromise on performance.
Spreadability: While Cyclomethicone D5 has been restricted in the EU and flagged as potentially harmful, it is still used extensively in many countries for color cosmetics and sunscreen products due to its ability to impart even coverage and spreadability. While this particular silicone is essential for achieving uniform pigment coverage and effortless sunscreen application, it can also create a barrier that traps other comedogenic (pore-blocking) substances, leading to skin irritation and an increased chance of acne. Amyris' Hemisqualane enables the same – if not better – coverage and smooth application, but unlike silicones, does not block the pores. In fact, a study with a cleansing oil containing 10% Hemisqualane was found to minimize the appearance of pores and reduce Propionibacterium acnes, or P. acnes – the bacterium that causes acne vulgaris – in the pores by 15% compared to a cleansing oil containing 10% Mineral Oil.
Sensory Experience: Silicones are frequently used in cleansers, foundations, lipsticks, and sunscreens to improve a product's texture and sensory feel. Silicones are critical to giving a product a smooth feel when being applied to the skin, but hemisqualane has provided a more sustainable and overall better alternative for achieving the same sensory experience. Hemisqualane has proven to achieve equivalent sensorial properties with added benefits, such as better play time (the amount of time it takes for the product to evaporate off of and absorb into the skin) and longer wear, both viewed as important attributes by consumers.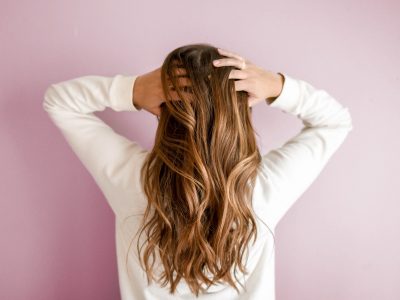 Smoothness and Strengthener: Silicones are also a popular ingredient in haircare products to reduce frizz and improve the smooth texture of the hair. While silicone can be effective for these applications, it also results in build up on the hair that leads to a dry feel and dull appearance. Hemisqualane is revolutionizing haircare by not only improving the smooth quality of the hair, but actually nourishing it from within the hair shaft. Hemisqualane is able to penetrate the hair shaft to provide weightless nourishment that improves manageability, reduces frizz, and preserves color. Amyris' Hemisqualane is a far superior alternative to silicone that adds softness, slip, shine, and bounce, all while supporting consumers' long-term hair health.
Amyris is the only manufacturer of Hemisqualane and it is poised to transform the personal care industry and its environmental footprint associated with silicones. Consumers can experience the power of Hemisqualane through Jonathan Van Ness' eponymous haircare line, JVN which is formulated with Amyris' Hemisqualane. Formulators can also learn more about how to make the switch to Hemisqualane to improve both product performance and sustainability with Aprinnova, an Amyris joint venture in cosmetics ingredients.
Be sure to follow along on Twitter and LinkedIn for more updates.